A great help to rehabilitate the residential park in Andalusia
The Junta de Andalucía invested 373 million euros from the Next Generation funds of the EU to rehabilitate around 33,000 homes in the community.
It is important news because it represents the creation of 24,000 direct jobs, availability of affordable rental housing and environmental benefits for our planet. This action plan estimates a significant reduction of CO2 into the atmosphere: 100,000 tons , equivalent to 45,454 vehicles.
At Prolisur we have been leading energy optimization programs for more than 40 years, obtaining excellent results in the rehabilitation of buildings in Andalusia. In our autonomous community, the residential stock is responsible for 13% of CO2 emissions. The improvement of buildings is paramount for health and the environment. For this reason the EU has approved this aid as a priority.
What does the energy rehabilitation of buildings mean?
This aid allows improving the insulation of facades and roofs , installing photovoltaic panels and advanced aerothermal systems , as well as solar panels for domestic hot water . This item will also be used to change windows and low-consumption lighting systems. With these measures, families will be able to see their electricity bill reduced by 50%. The grant covers conservation and accessibility works.
At Prolisur we offer the maximum guarantee of quality and experience by implementing the following improvements:
When and how can you get this help to rehabilitate your home?
Calls are already being processed so that Andalusians can apply for aid starting this spring . The Ministry of Public Works will have computer applications that will simplify the online procedure. However, one of the items of the subsidy is intended to create offices that will act as single windows to deal with requests .
At Prolisur we take care of explaining the process to you and we help you at all times , carrying out a clear and optimal study for your specific case. We apply the most advanced techniques and lead the sector in terms of energy rehabilitation, thanks to our long history in the implementation of these programs ..
Related insulation services
You are viewing information about Ecohousing Plan but you may also be interested: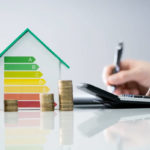 Aid for energy rehabilitation
European aid for energy rehabilitation. They will be 1,151 million euros this year and will be in force until 2026.
Related waterproofing services
You are viewing information about Ecohousing Plan but you may also be interested: