We are specialists in carrying out measurements in accordance with the following International Standards:
Environmental sound level measurements (noise measurement): ISO 1996:1,2,3 standards
Characterization of industrial noise sources: ISO 3744, 3748, 3741 standards, ... engineering methods to determine sound power levels.
Acoustic insulation tests:

ISO 140:3 standard for airborne noise in the test chamber.
ISO 140:4 standard for airborne noise between rooms.
iSO 140:5 standard for airborne noise from facades and roofs.
ISO 140:7 standard for structural noise.

Verification tests of passive noise control systems :

Silencers: ISO 7235:2010, ISO 11691:2010, ISO 11820:1997 standards.
Acoustic cabins: ISO 11546-1.2: 2010 standard.

Measurement of reverberation times:

ISO 354 standard for tests in reverberant chambers.
ISO 3382 standard for enclosures.

Vibration measurements: in buildings, in machinery, in facilities (structures, pipes, ducts).
Prolisur Acústica has an acoustic laboratory for the measurement of noise, environmental acoustics and acoustics in buildings.
We are specialists in the certification of compliance with regulatory acoustic limits:
Noise in the environment: RD 1367/07, regional regulations and municipal ordinances on noise and vibration:

Analysis of Acoustic Quality Objectives.
Analysis of immission levels in exterior and interior spaces.
Vibration analysis.
Sound insulation levels.

Noise inside the building: DB HR, and the requirements of the RITE.
Acoustic certification of buildings in accordance with CTE DB HR: RD 1371/07.
Verification by means of measurements of the specifications of specific technical conditions in industrial projects (EPCs conditions):

Levels inside industrial plants.
Levels emitted by noisy equipment and machinery.
Acoustic attenuation levels of noise reduction solutions.
Acoustic comfort analysis: acoustic comfort curves (NC, ISO, PNC…), reverberation times.

hecking sound immission levels of roads, railway lines, ports and airports.
Noise in the workplace : Directive 200/2003, RD 286/06, OSHA standards...
Related services
You are viewing information about Acoustic measurements and certifications but you may also be interested: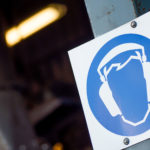 How to reduce industrial noise
Reducing industrial noise and vibration at an acceptable cost is essential for many companies. At Prolisur it is our specialty.